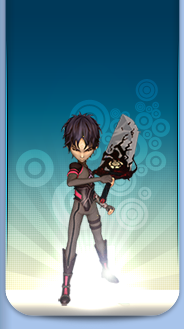 Secondary characters
"These plans should never have been released. Tyron! My instructions were clear! You want to sell them? Oh my God, that's it. You want to use them for your own goals!"



#07 Countdown

(Translation from the French)


A key figure within the plot of Code Lyoko, the story of the heroes crosses paths once again with the story of Aelita's father in this new adventure. Unfortunately having perished during the confrontation against XANA, Franz won't be coming back. Nevertheless, Aelita finds pictures and videos of him in the Supercomputer of the Cortex. She discovers the reason why early on: the machine belongs to an ex-associate of the professor who betrayed him by stealing the plans of the Supercomputer: Tyron Lowel.



Actor: Hugues Massinat

Episodes of appearance

#02 Cortex
#07 Countdown
#16 Confusion

Notes
Because the chronology of Evolution is different from that of Code Lyoko, we find videos of Franz Hopper dating from 2003... even though he was on Lyoko in 1994 in the animated series.
"But Mrs. Hertz, let him off the hook, you can tell he's not in his normal state of mind!"



#23 Jeremy's Blues


A charismatic teacher of the heroes when they were in eighth grade, Mrs. Hertz seems to follow her class to the ninth grade, because she is still the one who gives Odd, Jeremy, Ulrich and Aelita their school reports (episode 12 "Chaos at Kadic"). However, she's only here to give them maths and science classes. Still very inflexible with discipline, she sends any students who dare to defy her right to the principal. She doesn't have any role in this new conflict against XANA... except when a specter takes her appearance (episode 23 "Jeremy's Blues").



Actress: Sophie Fougère

Episodes of appearance
#04 Miss Einstein
#05 Rivalry
#09 How to Fool XANA
#10 The Warrior Awakens
#12 Chaos at Kadic
#20 Espionage
#23 Jeremy's Blues

Notes
Like many secondary characters, the physical appearance of Mrs. Hertz highly changed in Evolution and her role became figurative. Besides, some fans noticed a noteworthy view of her butt in episode 23, when she goes through the factory.
"But your daughter is doing very well with us... She is very well integrated here and seems very happy."



#12 Chaos at Kadic


The principal of Kadic Academy, Mr. Delmas manages the everyday matters that all principals must manage. We can sense that he feels very ill at ease to the disapproving look of parents like Mr. Gauthier's look. He is also very naive when Tyron comes to Kadic, leaving him alone with Aelita, despite her clear unease. Generally speaking, he is helpless against XANA's attacks at Kadic (episode 12 "Chaos at Kadic"). He listens to the students and he can help them out (like when he gave the gym to Yumi in episode 06 "Suspicions") just as he can dodge their problems: for example, in episode 07 "Countdown", he shrugs off the worries of the academic overload by giving them free orange juice at the 10am break.
A specter takes his appearance within the same episode.



Actor: Eric Soubelet

Episodes of appearance
#06 Suspicions
#07 Countdown
#12 Chaos at Kadic
#17 A Professional Career Guaranteed
#26 Ultimate Mission

Notes
Like many secondary characters, the physical appearance of Mr. Delmas highly changed in Evolution and his role became almost figurative. He is now only a slightly comical character without the charisma he once used to have.
"Go on, go join your buddies... What are you waiting for?"



#09 How to Fool XANA


As the only girl who stole Odd's heart, Samantha is pretty unique. After moving to the opposite side of the country, she came back to Kadic as a boarder after being expelled from many other establishments. She finds Odd and the two young turtle doves immediately start flirting again.
The beginning of their relationship is hindered by XANA's attacks which targeted Odd (episode 07 "Countdown") or required his presence on Lyoko (episode 09 "How to fool XANA"). Odd finally wins Samantha over by offering her a mountain of flowers (episode 13 "Friday the 13th").



Actress: Louise Vallat

Episodes of appearance

#07 Countdown
#09 How to Fool XANA
#13 Friday the 13th

Notes
Samantha was black in the original series. This casting miss is one in particular that most upsets some old fans. Moreover, her last name has changed from Knight to Suarez.
"I'll be able to give you fashion advice. Because pink and black, well..."



#21 False Pretences


Sissi, short for Elizabeth, Delmas is the daughter of the principal. Sissi has a heavy past behind her. For a long time, she had an ambiguous relationship with the heroes, spending the most of her time trying to rain on their parade... while punctually saving the day for them in the worst of situations.

After originally winning their battle against XANA, the heroes felt they should be less mean to her and make peace with her. Today, Sissi seems to have matured and to have lost interest in the Lyoko Warriors. She doesn't cling to them as she did in the past. Her appearances during the second round against XANA are very rare. The relations between her and the group stay tense as can be shown when Odd bumps into her (episode 09).
She tries to butt into a girls' day out between Aelita and Yumi (episode 21 "False Pretences"). She ends up annoying them during a specter attack. So Aelita disguises Sissi to look like herself to fool the specter. Sissi gets through it with a good scare and a return to the past. However, Aelita thanks her by inviting her to an afternoon out after XANA's attack.



Actress: Britanny Haynes

Episodes of appearance

#09 How to Fool XANA
#21 False Pretences

Notes
Sissi had dark hair in Code Lyoko. She is blonde in Code Lyoko Evolution. This change, which is seemingly unexplained and without great cause, has been one of the modifications to the series the least liked by the fans. The role Sissi takes has also greatly decreased in significance to the plot and as a secondary character.
"My daughter is dead... Who are you? What's going on?"



#20 Espionage


A key figure of Code Lyoko's plot, Anthea Hopper (Aelita's mother) hasn't really been seen much at all in the animated series, because she disappeared before Hopper and Aelita's escape to Lyoko. Aelita's mother was presumed dead, only leaving Aelita with many memories to keep replaying.
That's why it is a terrible shock for Aelita when she discovers her still alive, and beside Tyron, the man who betrayed her father (episode 18 "Tenacity"). Unable to speak to her and with a lack of answers, Aelita ends up contacting her (episode 20 "Espionage") and tells her that she is still alive to Anthea's amazement.
Aelita embarks on a quest to find her mother through social networking... unsuccessfully. A new shock awaits Aelita when Tyron arrives at Kadic. He has been married to Anthea for 5 years and is so the legal guardian of Aelita. He blackmails the young girl, telling her that if Jeremy doesn't cancel his attack on his Supercomputer, Aelita won't be able to see her mother ever again. The heroes still go forward with the mission and Tyron leaves (episode 26 "Ultimate Mission").
But dozens of questions remain up in the air. What is the true state of Anthea with Tyron? Is she prisoner and forced to record the video messages? Is she simply being manipulated by Tyron? Or truly on his side? The little that the heroes have discovered about it all doesn't completely allow them to tell what is true and what is false, and the path for Aelita to find her mother is long.



Actress: Sandrine Rigaux

Episodes of appearance

#11 Rendezvous

(specter)


#18 Tenacity
#19 The Trap
#20 Espionage
#26 Ultimate Mission

Notes
Anthea doesn't have pink hair anymore like she did in the original animated series.