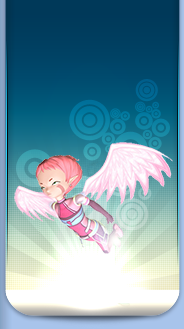 Actor interviews
In order to promote Code Lyoko Evolution, there were several official occasions for fans to ask their questions to the actors of the series. This took place the following two ways:

The first time, a subject was opening on the France 4 forum. The French fans had the chance to pose their questions to the actors. After this, a selection was made and the chosen questions were brought to the actors involved: Marin (Jeremy), Léonie (Aelita) and Pauline (Laura) answered them. The answers were aired some time during February 2013. Available only on the french side. Click on Jim !

The second time was for the Hungarian fans. The Facebook for the channel airing Code Lyoko Evolution in Hungary, Megamax, allowed fans the chance to also ask the actors their questions. The questions were chosen during the summer of 2013 (during the airing of CLE in Hungary.) This time, it was mainly Quentin Merabet (Ulrich) and Bastien Thelliez (Jim) who responded.

[Quentin Merabet (Ulrich) and Bastien Thelliez (Jim) for Megamax]
Here are the 3 images that were used on the Megamax Facebook page to give responses to the Hungarian fans! Click on the thumbnails to enlarge them. Further down you'll find our translation done by our Hungarian Lyokofan contact. Guaranteed to be faultless!



What do you like to do in your free time?
Ulrich: I've got to admit that I've got lots of time on my hands. When I'm not involved in a shooting or casting, I'm writing a script. Moreover, I'm taking part in an enterprise to support the protection of the animals on the brink of extinction - the method we're using is a bio-wool T-shirt collection.

How much fun did you have during the shooting?
Ulrich: It was fantastic! I'm already certain that it was one of the best shootings of my life. We had lots of fun. If you want to see proof, go check out our bloopers video on youtube.

How did you "get along" with your own characters, how hard was it to act them?
Ulrich: CODE LYOKO is an adaption of a cult animated series. Even during my school years it was the most popular cartoon in France and in a large part of the world. It has been screened in more than 150 countries. At that time I was sitting in front of the tv with my little sister and Ulrich was the one whose character was the closest to me. You can imagine how proud I was to play him! Plus, I think I resemble him a little, too. My character puts on a cool act, but in the end it turns out that he's actually a shy person.

Your favourite scene?
Ulrich: I couldn't really pick a particular one, but I can tell you that I'm nuts about Odd's scenes in general. They're ingenious and very funny!

Is Ulrich a friendly guy in real life?
Ulrich: I don't think it's my place to judge that. :-) haha

Are the creators planning on creating a 6th season?
Team: For now it's still unknown but we'd really like that to happen!



Are you friends in the real world as well?
Ulrich: During the shooting - a year ago already - it was inevitable that sometimes we wouldn't see eye to eye, but in the end yes, we get along wonderfully.

Why do you hate XANA?
Ulrich: XANA had been hacking into our network and current circuits in order to infiltrate them and literally overwrite the real world. And now, having lost his source of energy he is set on getting our supply.

What's Ulrich's favourite movie and music?
Ulrich: My favourite movie is Sunshine, directed by Danny Boyle; as for music, I could name the Outro par M83 as my favourite; although A Foals, Coldplay and lots of others line up.

Can Ulrich be found on Facebook?
Ulrich: Yes, you can find me at this link: https://www.facebook.com/quentinmerabetofficial, and I'm on Twitter as well; here you can find my latest updates about what's going on with me. https://twitter.com/QuentinMerabet.

What's the hardest thing for you during a shooting?
Ulrich: Sometimes free time was badly needed between the shootings, you could say at times the pace was frustrating. And I, too - just like other actors I think - felt sorry that there wasn't enough time for certain things. I hope we'll have the chance to develop a second season even more.

If there will be a 6th season, will Aelita and Jeremy be able to bring back Aelita's father?
Team: All will be revealed in good time.



What do you like to do the most in your free time?
Jim: I don't do anything special, I rest most of the time, but I really like to go back and forth, especially in Paris.

How much fun do you have during a shooting?
Team Lyoko: The mood is really friendly, we fool around a lot during the breaks.

How do you "get along" with your characters, how hard it is to create them?
Jim: I like the cool sportswear of my character. Half of the series is live action, half animated, which made the creation of the characters very special.

Favourite scene?
Jim: When I'm eating nuts during a documentary about animals.

What music and movies do you like?
Jim: I really like blues, jazz, soul and R&B, and the Brass Band. My favourite movies: Smoke, the movies of Jim Jarmusch, the early movies of Woody Allen, Wes Anderson movies, Italian comedies.

What's the hardest thing during a shooting?
Team Lyoko: To go back to the studio after lunch.