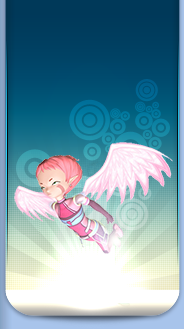 The Creators of Code Lyoko
Do you want to know more about the creators of your favorite animated series?

On this page, we would like to present to you the creators behind the original 4 seasons that form the adventures of Odd, Ulrich, Yumi, Aelita, and Jeremy!
From the writers to the artists, thanks to the credits, we have listed for you all the names of the creators.
Below, you will find plenty of information for you to know them better. We have had the chance to meet many of them and ask them questions ourselves, so you can trust in the authenticity of the following information.
Original project



Thomas Romain and Tania Palumbo
To learn more about these two and the initial conception of Code Lyoko, visit the "Garage Kids" page!



Bonus:

An interview with Thomas Romain about his career.



Executive producers



Benoît and Christophe Di Sabatino
Visit the page on Moonscoop for more information on these directors.



Producer



Nicolas Atlan



Graphic bible



Thomas Romain and Tania Palumbo



Artistic direction



Tania Palumbo



Literary bible



Carlo de Boutiny, Thomas Romain and Tania Palumbo



Director



Jérôme Mouscadet



Storyboards



Monica Marten, Paul Béneteau, William Reneaud, Olivier Poirette, Alain Le Dong, Marc Antoine Boidin, Philippe Riche, Christophe Pittet

Writing direction



Sophie Decroisette (seasons 1, 2 and 3), Bruno Regeste (season 4)



Scriptwriters



Sophie Decroisette, Bruno Merle, Bruno Regeste, Laurent Turner, Jean Rémi François, Alain Serluppus, Frédéric Lenoir, Françoise Charpiat, Ghislaine Pujol, Karine Lollichon, Vincent Bonjour, Philippe Grimond, Sophie Dubreuil, Guillaume Mautalent, Sébastien Oursel, Frédéric Valion, Bertrand Veyne, François Déon, Hervé & Olivier Pérouze, Guillaume Enard, Cyril Tisz, Alain Lê.

Here is a very interesting topic from Catsuka.com (on animation in general) from the beginning of Code Lyoko. Starting from this page, the scriptwriters discussed and gave interesting information about the conception of season 1.



Music



Serge TAVITIAN
Herman MARTIN
(Personal site, which also features Code Lyoko)




English Voices



Sharon MANN
Matthew GÉCZY
Mirabelle KIRKLAND
Barbara WEBER-SCAFF
Jodi FORREST
David GASMAN





Name:

Nicolas Atlan

Date of birth:

1970

Function on the team:

Producer

Training:

Not mentioned

Personality:

Unable to summarize in two words





Favorite character

Odd

Favorite episode:

Cold War

What I like about Code Lyoko:

The two worlds mixing 2D and 3D and the characters!




Name:

Decroisette Sophie

Date of birth:

1969

Function on the team:

Scriptwriter / Writing direction (seasons 1, 2, and 3)

Training:

Master in cinema / Training at CFT Gobelins

Personality:

Control freak








Name:

Jérôme Mouscadet

Date of birth:

1971

Function on the team:

Director

Training:

Art deco in Paris

Personality:

Tenacious and stubborn





Favorite character:

Aelita

Favorite episode:

The Key, Mister Puck, New Order, Ghost Channel

What I like about Code Lyoko:

A little bit of everything, but especially the background concept




Name:

Bruno Regeste

Date of birth:

1964

Function on the team:

Scriptwriter (and writing direction in season 4)

Training:

Course in scriptwriting from Gobelins school

Personality:

Pink with green stars





Favorite character:

All of them... But I have a soft spot for Yumi's vulnerability and Aelita's strength

(no, no, I don't have it wrong)

Favorite episode:

It changes all the time... At the moment, an episode from season 4

(of which I cannot reveal the title)

What I like about Code Lyoko:

Its characters
Full credits (season 4 closing credits):