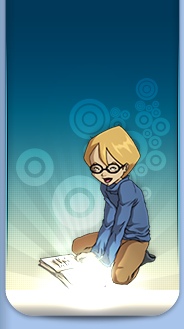 Catalogue
A number of school supplies have been released by different brands in the past. They'll undoubtedly make their grand return with Code Lyoko Evolution!

You can consult this old page of the site that lists the school supplies by Leclerc (in French): Click here!

If not, some items are still sold on the Spanish Toys 'R' Us site, like this.
There are a number of variations of Code Lyoko clothing... Making a list would be far too tedious. Some are still available in store, others not. Pyjamas, shirts, t-shirts, caps...

If you want to dress in Code Lyoko fashion, you'll undoubtedly find some way to do it between the sites from different countries. Here are some links:

The Spanish site Otiendas.com
The English site 80sTees.com
The English site Cafepress

And especially, the French CLE official shop

To finish off, here is a long list of the 1001 Code Lyoko products that you can find in the corners of the Internet1 We've made the choice to not integrate them into the different sections due to laziness for several reasons: most of the time, their interest is very limited and these products are only aimed at a very young age group. Their manufacturing quality and the final result are...average ... For some, we're also looking for any purpose...without any success! A lot of them are

(or were)

produced in foreign countries (mainly Spain).

Finally, note that a number of these products are no longer available for purchase. We point out that their existence so that the most savvy of you can track them down on the Internet: we can again find them on the large second-hand sites like Priceminister, Amazon, eBay, etc.

Here is the list:

- Skateboard
- Bicycle
- Balls
- Board game
- Mini-spinning tops
- Arena for spinning tops
- Mini arena for spinning tops
- Pot-pourri
- Hockey game
- Walkie-talkie
- Racecourse
- Flipper
- "Guess Who?" & "Guess Who?" 3D
- Game console
- Nintendo DS travel pack
- Cushion
- Bed set: version 1, version 2, version 3, version 4
- Curtains: version 1, version 2
- Glasses