Many Code Lyoko icons in order to decorate your desktop!
France 3 icons
How to use it:
First of all, for using these icons, you have to decompress the file: "codelyoko.zip". Then (for a Windows 7 machine), open My Computer or Libraries and right-click on the item you want to change. Select "Properties".
In the "Customize" tab, select "Choose File..." and select the icon you want.

>> To download <<
Icon pack
Included: Aelita, Yumi, Ulrich and Odd heads, as well as a Krabe, a Blok, a Megatank, and a Hornet.
>> Download <<
Code Lyoko Theme Pack icons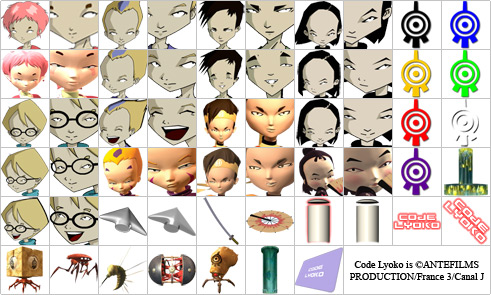 >>
Download
<<
Self-extracting archive (.exe), 3MB. Read the "readme" which is included.
Included: ActivIcons, a software which will install simply these icons.