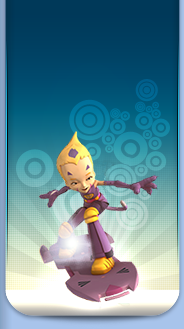 IFSCL
| | | |
| --- | --- | --- |
| | | |

Nom :
IFSCL
Description :
Clique sur "Télécharger" pour lancer le téléchargement du fichier exécutable qui te permettra d'installer l'IFSCL d'Immu. L'IFSCL est un jeu PC propre mais gratuit qui possède sa propre rubrique sur le site de Codelyoko.fr ! C'est une émulation en flash du Supercalculateur. Elle reproduit à la perfection ce qui apparait sur les écrans du terminal de Jérémie dans l'usine. Tout y est : Programme de virtualisation, bugs, chargement des véhicules, missions...

Présentation - /!\ A lire avant d'installer le jeu

Click on "Télécharger !" to begin downloading the executable file that will allow you to install Immu's IFSCL. The IFSCL is a PC game that has its own section on Codelyoko.fr! The IFSCL is a flash emulation of Jeremy's supercomputer. It perfectly reproduces what appears on the terminal screens in the factory. Everything is there: Virtualization programm, bugs, loading of vehicles, missions ...

Description - /!\ Read it before installing the game
Catégorie :
Ajouté le :
26/01/2013 02:57
Type :
air
Taille :
-
Téléchargé :
5602 fois
Dernier téléchargement le :
20/04/2013 11:44
Télécharger !