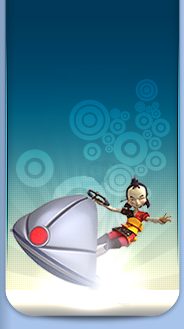 Code Lyoko news
On this page, you will find the latest news on Code Lyoko.
For even more information, go to the forum!
04/21

Rebirth of the Île Seguin
Posted by Shaka & le Juif on 04/21/2017 at 22:11
(0 commentaires)

Hello everyone.

Tonight, a very short news post to announce the rebith of the Île Seguin.
Those who've been following the site for a while should know it: the Île Seguin (or Seguin Island) where the large Renault factory once stood (which served as the source of inspiration for our heroes' factory) remained abandoned for years, until the factory was demolished and a new project came to light.

This vast project which we've been getting information about for years has finally come to fruition: on the island now stands a building dedicated to music: the "Seine Musicale" and the grand opening is tonight. Rather than say anything more about it, here's a link to the site LeMonde.fr (in French) where you can find more information on the event, as well as photos!


07/04

Code Lyoko Evolution prop sold
Posted by Shaka on 07/04/2015 at 18:57
(4 commentaires)

Hello everyone!

A very brief bit of news!
The more informed of you would have noticed that, about 2 weeks ago, Norimage put the keyboard they used for the Supercomputer in the series on eBay, with a certificate of authenticity from Norimage. We didn't relay the news in order to avoid any false bidding that would incur. The bids are still coming in with little time to go...

A few seconds ago, the keyboard from Code Lyoko Evolution, on which Marin Lafitte in Jeremie's skin typed, was sold by Norimage to a lucky buyer for the tidy sum of 281.11€ (excluding shipping)!

Aside from this rather anecdotal happening, the prop being sold confirms what we've already more or less guessed: there certainly won't be a season 2 of Code Lyoko Evolution... As even Norimage is beginning to get rid of its props.

That's all for this evening! Kisses!
03/23

A surprise from Norimage...
Posted by Shaka on 03/23/2015 at 20:27
(6 commentaires)

Hello everyone!

A bit of news from Code Lyoko Evolution (which is pretty rare!!)! Norimage posted a little message on their Facebook, directed at fans of Code Lyoko Evolution. A surprise is announced for Tuesday at 8PM. Here's the post in question!

So, our advice: don't get your hopes up too high! However, it seems very likely to us that this little surprise will be none other than the famous last Finding of Dude Dudu, which we've had available for some time now.



>> Follow this link to see it [in French] <<

How did Dude Dudu release this without Norimage's knowing? He found this video on Norimage's Vimeo account and, surprised at how little it spread, grabbed it. In the end, we noticed that the video was taken down from the Vimeo account in question. So is this what they're referring to? Or does Norimage have some other surprise up their sleeves? Come back Saturday to find out.

Have a nice week.

Thanks to Zaryu for passing on the information.
---
>> Edit on the 24th of March <<
As we guessed, this surprise was the Jim video.
Norimage
has already "revealed" the surprise
. The only good point: a subtitled version is available for the international community - click the CC button on the right!
02/01

The return of GI-Jim...
Posted by Shaka on 02/01/2015 at 10:57
(4 commentaires)

Hello everyone.

Two news posts in two days... A nice breath of fresh air for the nostalgic ones. Shut in his secret base, Dude Dudu continues to look for the Ultimate Finding that will plunge the world into chaos. Yesterday, he found a prototype of this finding, hidden in the darkest depths of the net.

And so we reveal to you today, the 101st lost finding...and it's worth your time.

It's a short film. It's created by Norimage and was created while Code Lyoko Evolution was being filmed.
Was it just a joke between the artists that a member of the crew decided to finalise once Moonscoop was dead?
Was it a bonus reel that Norimage kept hidden away for eventual broadcasting...or to be a DVD bonus feature?
Was it something else?


It's hard to say...



This short film is centred on the largest mystery within the Lyokosphere. No, not "Where is Anthea Hopper", not "Why did XANA go to the dark side". Not even "Why did nobody in the world ever die before a return to the past?"

The real question is what all Lyokofans have asked one time or another:



"What is underneath Jim's band-aid?"

Before leaving you to watch, I can already hear the purists thinking: "Bah! Norimage is CLE... And CLE is crap... So this teaser isn't canon!"!

Don't worry about that! This short film is truly excellent: on one hand, thanks to the excellent Bastien Thelliez, unanimously known as CLE's biggest success... But also and especially thanks to the few winks to the Code Lyoko cartoon that we find in this bonus clip... References that we would loved to have seen in CLE.

Well, enough talking, here's the video and thanks Dudu!
11/26

The Fandom Strategy Playable (0.1.0)
Posted by Immu on 11/26/2014 at 17:27
(2 commentaires)



Not long after its first announcement, the first prototype of the Fandom Strategy is now available!

The game contains Original & Lyoko Fandoms, and all local features, with 2 players, up to 8 players. Reverse Screen Mode and so on.

It works on windows and mac users, while android version might come a bit later. The android version (.apk file) will be slower as being a prototype. And it's mainly aimed at tablets rather than phones (screens would be too small).

You can also check the other compositions of the music artist for the game, Kfe.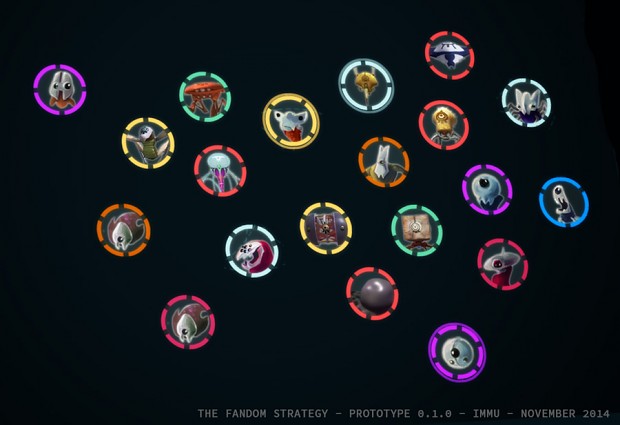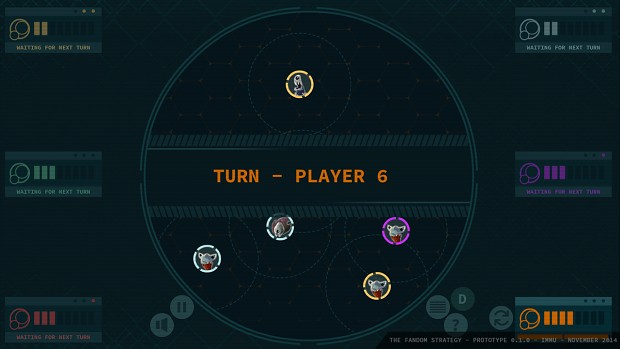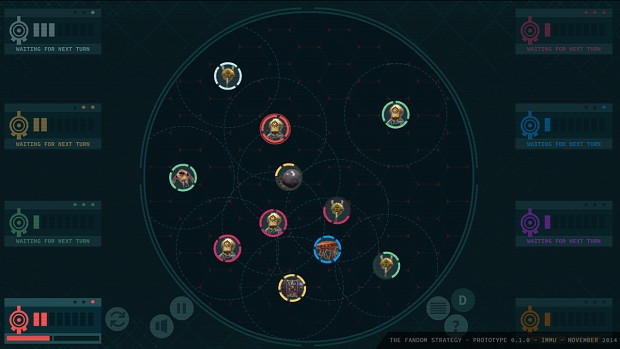 Thanks!
If you've got more questions, don't hesitate to follow this page, and use the comments and the ones from the different social links below:

FACEBOOK PAGE OF THE FANDOM STRATEGY
AUTHOR TWITTER
FORUM TOPIC (FRENCH)
Don't forget to use the FAQ if you've got more questions:



11/08

A new Code Lyoko video game!
Posted by Immu on 11/08/2014 at 12:27
(1 commentaires)




Hi, It's Immu! The next version of the IFSCL will still need time before showing up again, certainly months, for technical reasons (mostly about external plugin that needs to be updated by an external company).

Nevertheless, here and now, theres's

a whole new game

that I tease you about today, very different from the IFSCL, but with one common factor: Code Lyoko! A game that I've been wishing to do for a long time.

The first prototypes are functional and the game will be a multiplayer game, made for the Code Lyoko community…and even more.
A release of an early playable version might be available in the upcoming months, not online, only local, which might also help pass the time in the wait for the next version of the IFSCL.

So here's a few teaser pictures: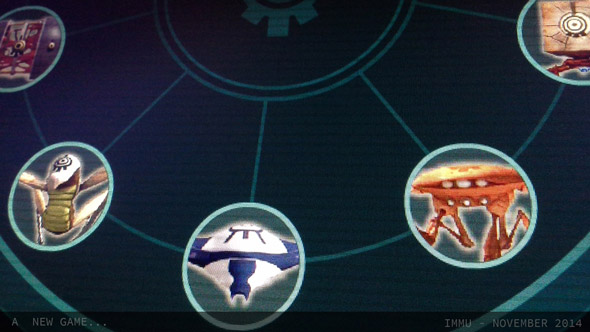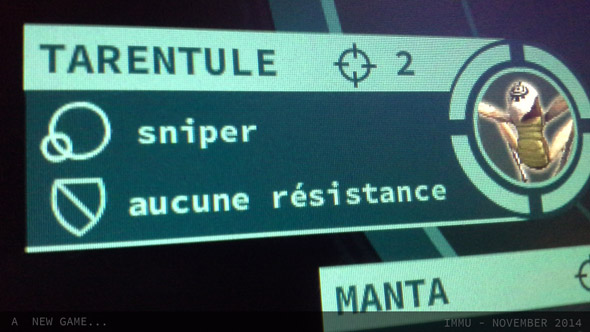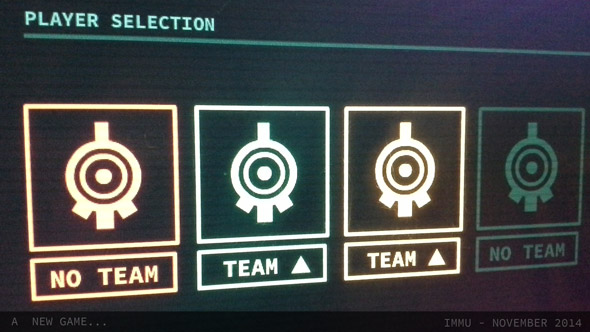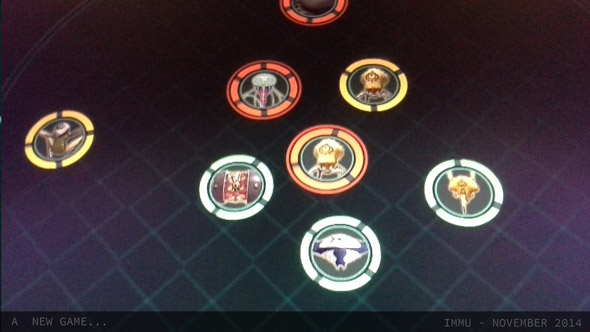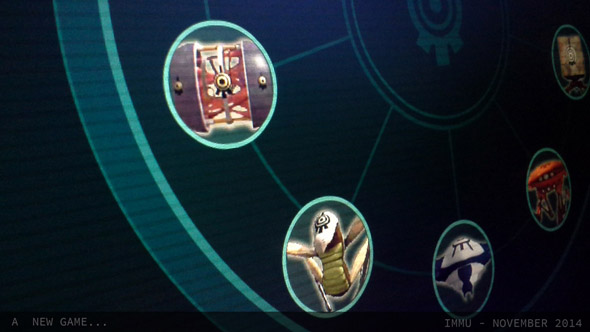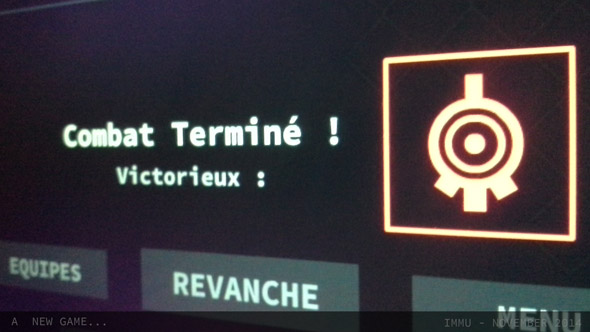 A bigger news will come, as well as a complete set of galleries, social network pages and so on.
In the meantime, you can still grab the last news on IFSCL facebook page.
News validée par Immu le 08/11/2014 à 01:00
02/05

Two 'new' musics and an actor
Posted by Shaka on 02/05/2014 at 13:35
(7 commentaires)

Hello everyone!

A small news post today to tell you two things. Let's start with the music. The anglophone member of our forum ProjectCarthageCLFR has discovered two pieces of music from the series. One of them is the Tower background music. We already have a version available in our Media section but the version found by our member has an unheard part in it. The second piece is a remixed version of "A World Without Danger" that we only heard in season 1, when our heroes went to the factory.

After some verification on the staff's part, we've realised that these pieces weren't entirely unheard: Kikou used them in his Code Lyoko PC game! However, they were never put up for download, not even on his site. So here they are:



---

Finally, some last information, something lighter.
CodeLyoko.fr is the only fansite that keeps you up-to-date on your actors' work, and so here is a short addition on the topic of Bastien Thelliez, the unmissable Jim from Code Lyoko Evolution. He played a small role in "Mère et Fille" (Mother and Daughter). You can find it in the video below, from around 3:47. Discover Jim as a DJ for parties...but be careful! He'd rather not talk about it!


Thanks to Vivi and Toad9!
Have a nice weekend! Don't forget to read the previous news from this week.
02/03

More details on the destiny of Moonscoop...USA!
Posted by Shaka on 02/03/2014 at 21:08
(4 commentaires)

Hello everyone!

The press is having a little laugh at us right now, but what can you do?

Here's another new article from the Atlantic. This article informs us on what becomes of the American branch of Moonscoop, which didn't meet the same ends as the French part of the company. Indeed, Moonscoop LLC is now 100% owned by the Young couple and has been renamed: Splash Entertainment.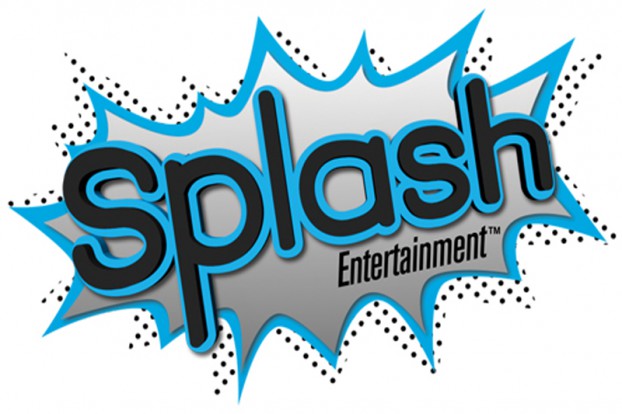 Liz Young retains her presidential status, while Mike Young becomes co-CEO.
In this article, we also hear about Nicolas Atlan, ex-executive producer of Code Lyoko among other things. It's already been a while since Nicolas Atlan moved from Moonscoop to work with its American branch. The Youngs have trusted him with the co-CEO role with this new beginning, so he's doing better than his French coworkers, who very few of (two) wil keep their jobs with Dargaud and its subsidiaries.
For the nostalgia lovers who are better informed on the behind-the-scenes aspect of the series, you should remember that Nicolas Atlan is a close collaborator of the Di Sabatino brothers and a big Moonscoop big-shot. This trio has also served as the inspiration for the emblematic band in the series: the Subdigitals. Chris, the drummer with white hair, was based on
Chris
tophe di Sabatino; Ben, the bearded one of the trio was based on
Ben
oît di Sabatino; and finally Nico, the final brunet, was based on
Nico
las Atlan.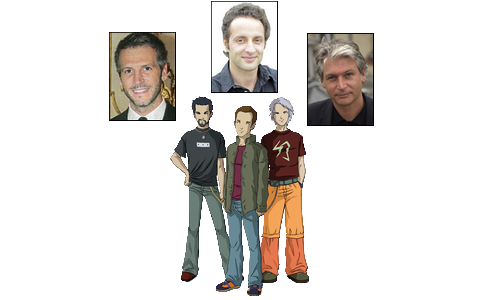 Talking, talking...
01/24

Moonscoop bought out!
Posted by Shaka & Kelsey on 01/24/2014 at 22:57
(12 commentaires)

The year of 2013 was full of twists and turns for the company Moonscoop, holder of the license to Code Lyoko. We have summarized together some articles about the rough year that Moonscoop had in the update of our press review page. Moonscoop was finally bought out by the publisher Dargaud. Rather than giving you all a long explanation, here is the link to article for those who are interested! It is translated below.


This news rekindles hope and speculation for the future of the series. We will keep you informed as much as possible on this impact that this purchase has on the Code Lyoko license.

Thanks to SEBA01 for having shared the article!

Translation:
Title: Dargaud chosen to take over the animation studio, Moonscoop
By Gregoire Poussielgue
EXCLUSIVE Already present in the field of animation, Dargaud significantly reinforces its catalogue.
Image caption: The animation studio, Moonscoop, has been purchased by the publisher, Dargaud, which is already present in the field of animation.

The commercial court of Paris has decided: the publisher, Dargaud, has been chosen to head the animation studio, Moonscoop, which was placed in bankruptcy last year. Dargaud was in competition with another French company, Millimages, as well as Capucine, a consortium put together for the occasion.

According to our information, Dargaud made the best financial offer: 600,000 euros, to take over Moonscoop, while the competition only offered 250,000 euros each. On the other hand, for the social plan, Dargaud has the cheapest proposal, because the company, presided by Claude de Saint-Vincent, is only interested in taking over two of the twenty-five salaries that still count in the company.

The low offers are explained by the fact that various higher-ups at Moonscoop are rich. Moonscoop's catalogue, which includes series like Titeuf and SamSam, is composed of about 1,000 hours. The company was once the second greatest French producer of animated series.

11/22

Canal J advertisements
Posted by Shaka on 11/22/2013 at 23:12
(4 commentaires)

Hello. As we said a few days ago, Code Lyoko Evolution is coming to Canal J. As you can guess, that means that trailers will come before then. True to our job in having the largest Media base of the series, CodeLyoko.fr presents to you, for those who don't have the channel and those who don't live in France at all, the chance to watch these trailers. There are a few versions: one per character, though none for Jeremy or Laura for now. Oh, and they're in French, of course.

And who ripped the 5 advertisements for you?

We did! =)

You can now find each trailer on our YouTube channel. Click on the character below to go to the videos.


Otherwise, we've created a compilation of the 5 trailers for download:


Also, the official Code Lyoko Facebook page has told us that Code Lyoko and Code Lyoko Evolution will be arriving in Turkey. It will be aired on Jojo Channel during December at around 4pm. Yet another market conquered in the name of the Code Lyoko licence.

And yet, no announcement about CLE in the USA, or any English-speaking country for that matter... It's difficult to see the future of the series clearly in the middle of everything that's happening!




Thanks to Dauphy for the rip and Dudu for the montage.