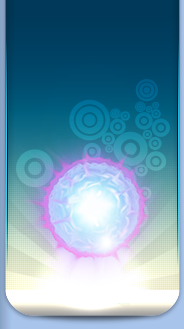 Code Lyoko - The Comic
ABANDONED PROJECT

Code Lyoko – The Comic is an unofficial continuation of the cartoon that does not take into account the plot of Code Lyoko Evolution. The finished product will be ten Volumes of twenty to twenty-five pages each, containing the continuation of our heroes' adventures against new enemies.
A Volume can take three to four months to complete. Its plot must first be written in detail, then visual research must be done. Then, the creation of pages is done: drawing, one day, colouring, two to three days, then the layout of the page on Word and adding text. And this is done twenty or so times. There should be two to three Volumes per year.
The series will total 12 Volumes, each one always bringing more suspense, its share of new material and a new element of Aelita's past. Each Volume will be around 25 pages long.


The series will begin with a return to normal life for our heroes. Jeremy is concentrating once again on developing his machines, Ulrich is getting better grades, Odd is finding new girls to date, William is bit by bit becoming part of the group, Yumi has chosen her studies over her friends and Aelita remains rooted to the past, mourning her father.
All will gradually move apart, make new friends and settle tensions between the different characters.

The Lyoko quest resumes when the group stumbles upon a group of scientists working in the laboratory in the abandoned factory. From an unknown source, they have found the location of the underground laboratory and revived X.A.N.A.

Our heroes must then dive back into Lyoko to discover the identity of these scientists and vanquish X.A.N.A. for good, who has seemingly taken some new measures: new monsters, new designs, new playgrounds.

They may live through their most perilous mission, taking place in ten Volumes and sometimes putting our heroes in danger of death.

Will they all make it out alive...?
Friday 8th of May: Release of the Series Presentation PDF.
Thursday 17th of May: Reopening of the Code Lyoko 2.0 – The Comic website.
Tuesday, 31st of December 2013: Release of Volume.