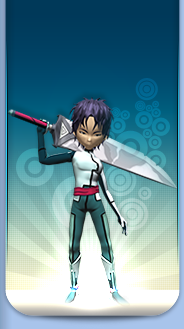 Plush Manta Cushion
Giant Manta plush cushion


By Aquatikelfik
Where did the idea for such a project come from?



I've wanted to create Code Lyoko projects in real life for a while now, to train in handicraft skills that I don't use often in my digital world. I also started making the full-sized XANAfied William sword in the summer of 2009. I finished it in 2012, re-motivated by the arrival of Code Lyoko Evolution and other fan projects like the creation of a mini Supercomputer by ideeman1994.
The décor at my place is very geek-oriented (notably a rack made of Tetris blocks, Lego everywhere, Pokémon cushions or many video games), to complete it I therefore needed a new plush toy to try my sewing skills on. The subject of the plush became evident soon after: Code Lyoko.
The idea of the Manta came from all that. The most simple monster to create in the series because it is flat, almost square.



How was it done?



The "skin" of the Manta is actually the cover of a large beanbag measuring one square metre. Two fabric colours, navy blue and white, and all the supplies that go with it. Then, I found lots of reference images to stick as close to the original monster as possible.



How much time and money did the project take?



I started the project at the start of October in 2012 and finished in February 2013, working on it one or two weekends per month. In accumulated time, it should add up to a good week and a half of work, as well as another week of looking for reference images and drawing several attempts on paper.
But I wouldn't have been able to create the plush so well on my own, because it was my mother who did most of the seams by giving me precious advice for my own future creations. It was nice family work!
As for cost, between the price of the fabric, stuffing and supplies, I think it must have been about a hundred Euros.



Can you make me one? Do you sell them?



No to both questions. The work was long and hard and I'm not certain I'd be able to do it again by myself! I don't have the pattern anymore (the drawing of the pieces on paper) to make available because the ones I used were altered several times for different parts of the plush. The other reason is that the pattern wasn't always used, certain pieces were done instinctively directly on the fabric. The final plush even has some errors to correct before starting a new one. But if you want to start one yourself, don't hesitate to go to my blog where I've put down the creational steps in more detail, or to contact me to ask questions.



Do you have other monsters or projects you're going to do?



Hehe, yes, it's likely! Firstly, I'm in the middle of making a William season 4 cosplay (which may be finished when you read this), to go with the sword I've already made, where I can put my new sewing skills to work. Future projects...I need to think about it, I have a few ideas (sometimes a little unreasonable!). A nightstand in the shape of a Blok? A skateboard customised like the Overboard? A life-size Kankrelat plush? Other Code Lyoko-related projects? For the moment, I'd rather finish the ongoing projects, even if they take up time, before considering something new.




Aquatikelfik - 2013