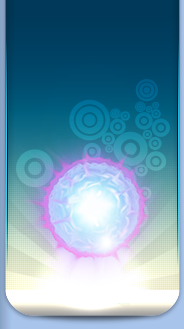 LyokoTools

Code Lyoko Tools is an extension for the browser Google Chrome with a simple goal: quickly and effectively provide useful information to fans of the series. Thus, in real-time, several features have been implemented, such as the ability to view the latest news, private messages and recent messages on the forum in just a few clicks. You can also choose your news streams. A notification appears on your screen to alert you to the arrival of a new post or private message.




Finally, several options are available to allow you more personalisation of the extension and further optimisation depending on your Internet connection.


At the start, the extension was only meant for myself. Laziness getting the better of me, I decided to create a very simple tool that quickly alerted me to and showed news and notifications. But several minutes later, I had the idea of proposing it to the forum so more people could use it. The extension then offered more interesting, advanced features, and while it only shows news from CodeLyoko.Fr, other sites in the LyokoSphere were included.
In the future, other features can be added to the list. I count on your individual comments not only to add new features to the extension, but also to fix possible bugs you notice. An extension for Firefox will also be done to allow an even larger number of people to take advantage of its features. Its interface will doubtlessly be very similar, aside from minor details such as its position at the bottom of the browser, in Firefox's extensions bar.
If you have suggestions, remarks or any other kind of comment, you can use the form on the Chrome Web Store, or private messaging or the forum topic (in French).
Finally, if you regularly use the extension and you appreciate its features and updates, you can make a small donation by clicking the PayPal link present in the "Options" tab.
Thank you to all who support the project in any way, suggesting improvements and especially to the partner sites who accepted to add their news feed to the extension to allow it to take off! Lastly, I would like to thank CodeLyoko.Fr who, after becoming interested in the extension, proposed this partnership to me.