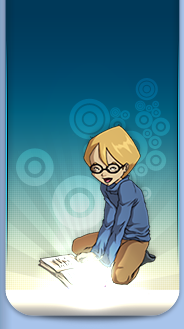 Jim Morales

"Exactly, Della Robbia! PHYSICAL work! You see in front of you the new Kadic cross country course! Cross through the arches, climb staircase A, go down staircase B, jump some benches, I could go on. And the best parts...
Meet up after lunch, and eat lightly!"
#22 Mutiny


An imposing and loud person, Jim is the icon of Kadic Academy. This adult is an essential component in the lives of Kadic's students, and it would be surprising if any student went a whole day without crossing paths with Jim Morales.

Jim, first of all, is the sport teacher at Kadic. He is really attached to his discipline, and puts the heroes to sleep with his long and grandiloquent speeches about the importance of sport. He teaches many different sports to his students: high jump, skipping, and...handstands, as well as the usual warm-up exercises.

As well as this, Jim also manages the sporting clubs at Kadic. He's Ulrich's coach and supports him during the inter-school competition (episode 10 "The Warrior Awakens"). We discover at this moment that Jim himself is a good athlete. In episode 15 "The Codeless", he mistakes XANA's spectre for someone who plays sports and wants to recruit it for one of his clubs, after having seen it run after Odd.

However, education is but a small element in the list of Jim's functions.
He is also Kadic's general supervisor. We can see him on the lookout in the playground, watching every misdeed performed by a student. He's also the one who gives hours of detention to students who are out-of-bounds, like the storeroom in the cafeteria (episode 02 "Cortex"), or reprimands students who fight with each other (like Odd and...a spectre in episode 03 "Spectromania").
We also note that Jim has his own dorm room at the school (episode 10 "The Warrior Awakens"). This is where he winds down and caters to his passion for animal documentaries. Jim probably sleeps at Kadic, given that we see him in the park at early hours, doing gymnastics (episode 11 "Rendezvous"). Finally, he's the one who monitors Kadic's front gate, and filters the leaving boarders and non-boarding students (episode 07 "Countdown").

Jim is also the housekeeper. We understand that he's the one who receives mail orders (episode 12 "Chaos at Kadic"). He also manages catering: he gets out the equipment for the dance organised by Yumi in episode 06 "Suspicions". Moreover, he's sometimes the principal's courier. He's the one who fetches students when their parents are visiting (like when he tells Odd that his father is at the school in episode 12 "Chaos at Kadic") or when he brings Jeremy and Laura to Graven so they can take their aptitude tests (episode 17 "A Professional Career Guaranteed").

Jim also does maintenance. He changes fuses that have been blown by XANA, in episode 01 "XANA 2.0". We note at this moment that working with electricity is not his strong point.

So, he's a very multi-talented employee. Because he's omnipresent, Jim sometimes has to face XANA, without really knowing it. In episode 01 "XANA 2.0", his own spectre appears in front of him, and knocks him out with an electrical discharge. Sometimes, he meets a spectre (like the year six kid in episode 03 "Spectromania") without even knowing what it is. He even encourages William's spectre to run faster after Ulrich (episode 05 "Rivalry"). In case of problems, the return to the past sometimes saves the teacher.

He is also involved in the complicated events between Tyron, the principal and Aelita in episode 26 "Ultimate Mission". But his role remains secondary as he refuses to pursue Aelita when Tyron instructs him to.
"I'm warning you, you'd better keep it down today! I didn't sleep at all last night because of a mouse or a mongoose, and... I'd rather not talk about it. I'm in a bad mood."

#24 Temporal Paradox


Jim is a...special character.
First of all, he doesn't know a lot about technology. He doesn't know what watts are, and pronounces the "g" in "geek" incorrectly. And, to him, a CD player is a mouth that swallows the CD (episode 01 "XANA 2.0").
He often acts in a ridiculous manner, either by speaking nonsense...or practising absurd katas. This is why Jim surprises us sometimes when he finally puts his principles into practice.

It seems that Jim has fabricated a whole past life, and we don't know if it's true or just a lie...because he would "rather not talk about it". At one point he says that he followed the famous Rolling Stones on their tour (episode 06 "Suspicions").

Despite this ridiculous aspect, Jim is feared by the students. He is tenacious, and even spiteful. His punishments are sometimes very harsh, or clearly blown out of proportion. He doesn't have a problem with giving them out when any student does something they shouldn't have (episode 02 "Cortex"). So, nobody tries to fight his authority...except for our heroes when they know a return to the past will save them from a bad situation (episode 24 "Temporal Paradox"). And it's for the best, because Jim is hot-tempered, and doesn't hesitate to pursue a student when necessary. Odd, as usual, likes to torment the teacher.

Being the sports teacher, Jim takes things very seriously. He is a little sarcastic: the more the students have trouble following his instructions, the happier he is. He proves this with his large Kadic cross country course in episode 22 "Mutiny".

Nevertheless, Jim is kind. He worries a lot about students when they're feeling down, for example the Aelita clone that's as reactive as a slug (episode 20 "Espionage"), or Odd, allegedly overworked in episode 07 "Countdown". On this occasion, he goes to Delmas' office with Yumi in order to help the students.
We also notice that he can be softened by the frivolous relationship between Ulrich and Yumi. He likes to surprise them and then excuse himself with a little smirk (episodes 01 and 09 "How to Fool XANA").
We discover a very emotional Jim when Ulrich comes to thank him for his coaching after having won the karate competition in episode 10.

To conclude, despite his haughty attitude, his ridiculous gestures, his penchant for physical effort and his big mouth, Jim is an appreciable man, especially for the heroes.



"I don't believe it... Jim's doing tai chi."



#11 Rendezvous


Jim is the only secondary character credited alongside the heroes in the opening credits. And we notice that, even if they are often shorter, he has a larger number of appearances than Laura. He appears in all the following episodes:





An hilarious short-movie about Jim's sticking-plaster ! Enjoy !

BONUS - Jim's sticking-plaster
| | |
| --- | --- |
| | The actor portraying Jim Morales in Code Lyoko Evolution is Bastien Thelliez. Click on the picture to access his page! |