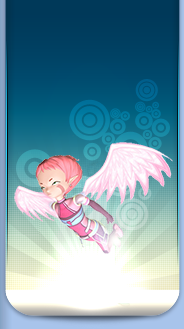 Season 1
Welcome, Lyokofan!

In this section, you'll discover the history of your favorite cartoon.
Whether you're a beginner or experienced Lyokofan, here you'll find an overview of Code Lyoko, along with the series' origins and plot summary, season by season.

Ready? Virtualization!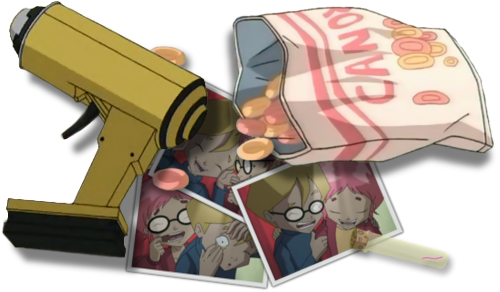 Until the end of seventh grade, and during the first half of eighth grade (ninth grade for Yumi), the young heroes relentlessly fight against XANA, hindering each of its assaults. Letting this threat hang over the planet indefinitely being inconceivable, Jeremy has thrown himself for some time into quite a huge initiative: find a program that materializes particles, and thus materialize his friend Aelita. Once the humanoid is released from the virtual world, the teenagers plan to shut the Supercomputer down, and at the same time incapacitate XANA forever more...




While XANA's assaults are taking every direction imaginable, the little genius spends all his spare time on working on the program. He inevitably comes closer to his goal and proves his project is feasible. For instance, XANA succeeds at materializing diverse things, such as a clone of Yumi (episode 7 "Image Problem"). As Jeremy and Aelita spend hours day and night on gathering their efforts, their mutual affection grows stronger.




In terms of feelings, Yumi and Ulrich have their ups and downs, the main reason to this being Sissi, the daughter of the principal of Kadic Academy and a real nuisance, who has her heart set on Ulrich. He kisses her so that she does him a favor in order to save Jeremy. However, he will never unveil his true feelings to Yumi, and neither of them will actually take the first step. In episode 22 "Routine", the two teenagers seriously fall out with each other but their reconciliation on Lyoko, when Ulrich saves Yumi's life just in time, leads to a scene where their lips come closer together, but won't come into contact because of a Return to the Past... Nevertheless, the lovers keep on living their relationship as if they were nothing more than friends, clumsily hiding their feelings from the others.




Desperate to meet Aelita, Jeremy tries to enter the virtual universe, but something goes wrong and he remains blocked between both worlds (episode 19 "Frontier"). He will be saved by his friends, but will manage to touch his love with his finger, before he gets materialized.




As the weeks go by, the Returns to the Past fix the damages caused in the real world...




The main characters only are motivated by the hope of seeing their virtual friend appear in one of the scanners one day. Time is running out as XANA seems to get smarter. After a particularly perfect assault of XANA, which traps the warriors into a virtual bubble (episode 24 "Ghost Channel"), Jeremy eventually reaches his goal, and Aelita can be materialized with a special code, using a Tower. Despite XANA's effort to hinder the operation, Aelita appears in fetal position in a scanner. Jeremy whispers to her "Welcome to Earth" (episode 25 "Code Earth").




After a wonderful day on Earth, the lovers, accompanied by their friends, are about to shut the Supercomputer down. But as they lower the lever, Aelita faints (episode 26 "False Start"). According to Jeremy's research, her unconsciousness was due to the fact XANA's implanted a virus into its enemy to bind them together. Following another attack, the truth is cruel: the fight must carry on and Aelita will have to keep on protecting the virtual world, even if she still has the ability to come to Earth for a few hours from time to time. The group sadly faces the news, Jeremy has tears in his eyes... They will have to throw themselves into a new quest: find an antivirus for Aelita.